In order to stay on track with my eating, make healthier choices and meet my goals, I started planning and prepping parts our meals. This has been a huge help to me, so I thought I'd share a few simple recipes and things you can do to make your meals easier to manage. Just because it's healthy, doesn't mean it can't taste good!
Breakfast.
This is probably the easiest meal for me, personally. I don't crave carbs or sweets first thing in the morning, so a high protein breakfast works well for me.
My genius friend, Erin, came up with this egg casserole that she bakes on Sunday and has for breakfast all week. She includes whatever she has on hand...usually a meat, lots of veggies and 12 beaten eggs. Pour it all in 9x13 baking pan. Sprinkle with a little cheese and bake at 350F for 20-30 minutes. Cut into squares and eat all week long. I've hopped on the egg casserole train and it's been the perfect breakfast for me.
This recipe
is very similar to one I made last week (but I used 12 eggs instead of 10).
If I'm running out the door in the morning, I'll grab a banana and a hard-boiled egg (or two if I'm really hungry) .
I always make sure I have at least a half dozen hard-boiled eggs each week.
If I want to switch things up in the morning, I'll do plain yogurt, mixed berries, nuts and a drizzle of honey. Here's an
actual recipe
with measurements and instructions. This is what I had for breakfast this morning.
Lunch.
Lunch varies and really depends on what we have in the fridge/pantry. But here are a few favorites:
Open Face Hummus Avo Sandwich - sprouted bread, toasted. Spread hummus over toast, 1/4 sliced avocado and slice tomato. Pretty sure I could eat this every day. Here's a
fancy version
...with roasted tomatoes!
Caprese Salad is one of most favorite salads.
The Pioneer Woman
makes the perfect classic Caprese.
A simple, yet filling lentil soup is always a winner. Throw in lots of veggies and add ham cubes or turkey keilbasa for more protein.
This recipe
is a great base.
This skinny chicken salad
is easy to make and delicious!
Asparagus Egg & Bacon Salad
(did someone say bacon?) I'm all in!
I love salads. To make things quick and easy, a bagged salad kit with some pre-made chicken is always a good choice.
I cook up a bag of chicken breasts each week and keep it in the fridge for these quick lunches.
Snacks.
Snacks are probably one of the hardest things for me. I just plain suck at them. Around 2pm, my will power starts dwindling and craving for bread and sweets kicks in.
It helps to have veggies chopped and ready to eat.
My friend and trainer, Megan, has some
great snack choices
on her blog. I'm trying to follow those as a guide, in addition to these ideas:
Dinner. Dinner can be tricky. All three kids like different things and while I try to choose a dinner that can be customized for all of us without preparing 5 different meals, it doesn't always work out that way. I also find it's hard to prepare meals that don't have bread, pasta or rice as a main part of the meal. While those things are not bad and can be substituted with whole grain options, I would prefer to not to have a ton of carbs at night time.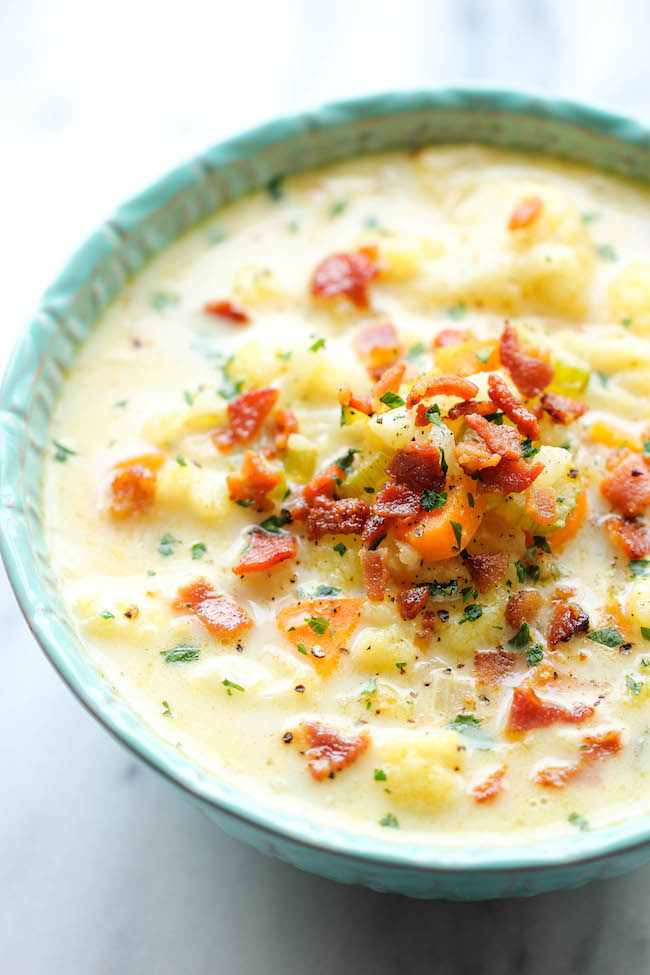 Chicken fajitas
are always pretty safe. They can be served with whole grain tortilla or on a salad. Same goes for Taco Night.
We actually had these for dinner last night!
This Keilbasa Hash
is one of my favorites. It's easy to throw together, has tons of flavor and can altered to fit your family's likes.
Brinner (breakfast for dinner) is also a frequent meal around our table.
For more info on meal prep, my friend Mique, over at
30 Days
, has an awesome, in-depth post about prepping meals.
Go read
some of her tips and tricks.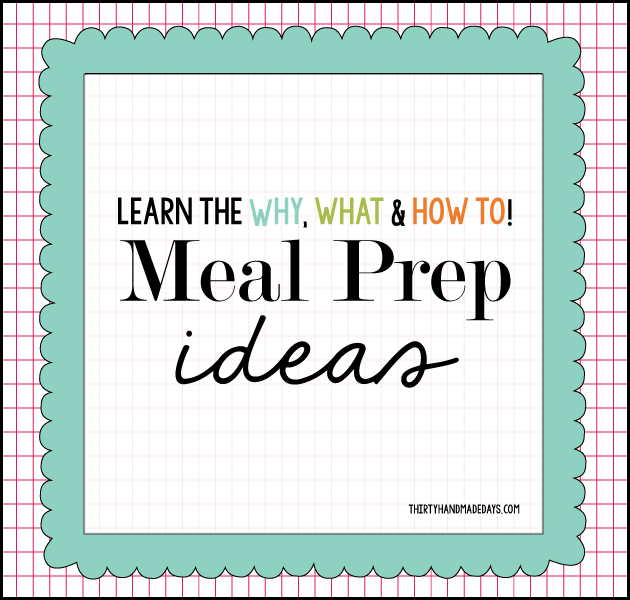 What are some of YOUR tried and true ways to eat healthy?